Get out of debt!
If freedom matters to you, then killing debt should be your #1 priority.
In this book, I share the methods I used to kill off my debts after a divorce left me $140k in the hole. These are practical, actionable steps you can take right now to lift the fog and breathe again.
Learn the real reason you're broke.
Learn how to negotiate your tax debt.
What if you can't repay your debts?
Can you declare bankruptcy? Should you?
Generate free money with your credit card.
Which debts should you avoid?
Which ones can make you wealthy?
Do it without living on Ramen noodles.
When it's used correctly, debt is actually good for you. It can build an asset base with less of your own money and get you to self-sufficiency (freedom) sooner. That's why it's called leverage. But the trouble is, most people use it for stuff that sends them into an abyss of misery and stress. That's exactly what I did.
But through trial and error, I discovered what worked, and I've distilled all of it into a very simple process.
This 3-step system includes everything you need and nothing you don't. It's like the espresso version of financial education. But most of all, it's practical and it works.
If you've been feeling the pressure of mounting debt, it's time you got out of this mess and started living again. Life is not meant to be a continuous struggle of debt and worry. This book reverses the damage and gets you back on the right path.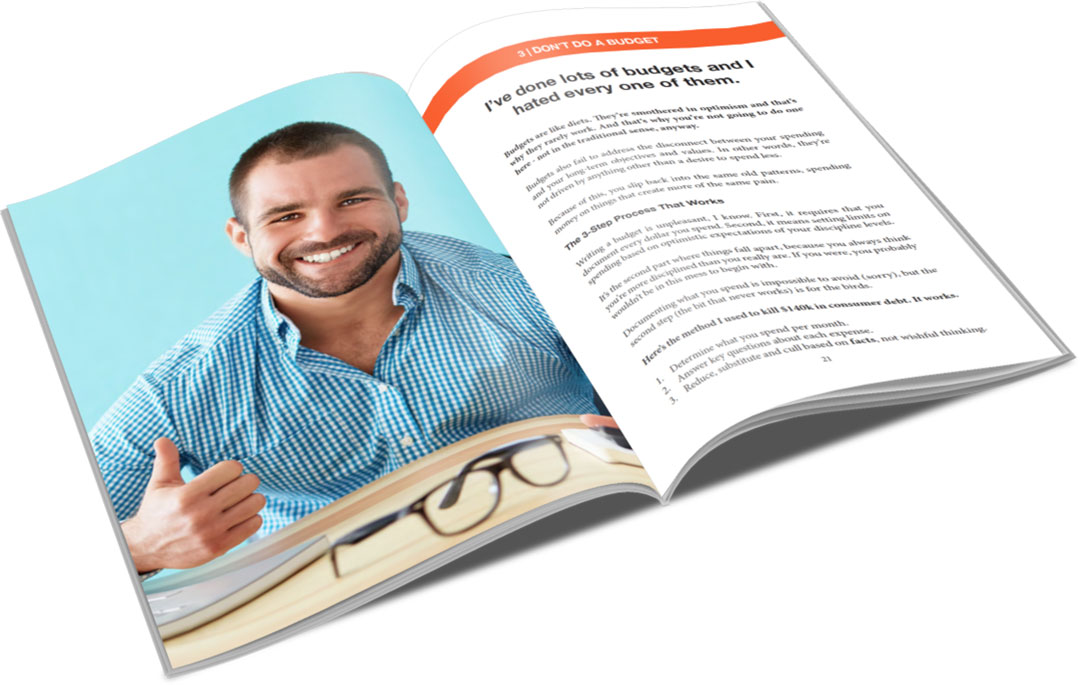 WARNING: This book isn't for wishful thinkers, excuse makers or status-hungry Jones-pleasers. It's more like a killing spree. To vanquish your debts, you'll need to be properly armed and trigger-happy, so if the sight of a shrivelling debt makes you queasy, you'd better look elsewhere.
"Here's a blueprint for getting out of debt and getting control of your finances…by someone who's actually managed to do it!"
MICHAEL YARDNEY | Best-selling author, CEO of Metropole Property Strategists (voted Australia's #1 property investment advisor)
"Best book I've read this year. I enjoyed this book! It was short, to the point, and included personal insight & experience. The writing style is witty & engaging on a subject that has the potential to be dry & boring… this is neither dry nor boring! Highly recommend this read for usable content with minimal time commitment!"
REBECCA HOLLOWAY
"Reading Breathe Again is like sitting down with a knowledgeable friend. Peter writes with empathy, honesty and as importantly, expertise in a style that is easy to understand and highly relatable. He offers concrete suggestions with a friendly but firm voice. Highly recommend!"
K A KNEZEVIC-GOLD
"Breath of fresh air. Deliciously concise, beautifully designed, and elegantly readable, Breathe Again is a pragmatic guide to getting out of debt the smart way. An indispensable tool for any and all seeking financial liberation."
ANDREW L. HICKS
Download a free copy here.
This will also subscribe you to my blog.
When I publish something new, I'll let you know (usually once a fortnight). Unsubscribe anytime.