[fusebox_track_player url="http://traffic.libsyn.com/midlifetribe/Bonjoro_-_Matt_Barnett_-_on_Remote_Customer_Engagement_100.mp3″ background="#f2f2f2″ social_linkedin="true" twitter_username="PeterFritz3″ ]
As many of you know, in 2017 I helped create a community of amazing mid-lifers over at Midlife Tribe. One of the best things I ever did there was the Midlife Mentors series – a collection of written interviews with middle-aged leaders like Seth Godin, Laura Belgray, Corbett Barr and Lorraine Ladish.
I've been toying with the idea of repeating that here – but interviewing leaders in the remote workspace on my podcast instead of in written form. After all as Seth says, lots of people have writer's block but no one gets talker's block.
Well, I'm thrilled to say it has begun, and it's proving to be even more fun the second time around. Is there anything more rewarding than a great conversation? Maybe a great conversation with a bottle of 2012 Penfold's St Henri.
So, for the 100th episode of the Office Anywhere Podcast, and to begin what I expect will become a long and illuminating journey, we're starting with the founder of a company I've grown to love – Bonjoro.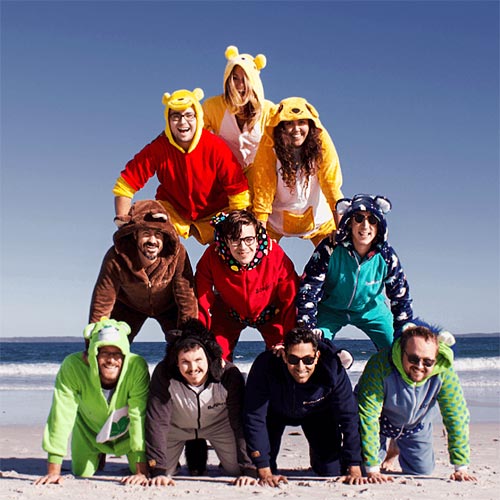 As much as I wanted to talk about Bonjoro, Matt and I spent 95% of the time discussing remote work, tech startups and the changing face of work – especially post COVID-19. For anyone suddenly thrust into remote work, Matt's insight's are enormously helpful.
I must rave a little about Bonjoro, though. As an avid seeker of smarter, better ways to do things, I was amazed at just how useful Bonjoro is. It's one of the smartest, easiest and most innovative tools for engaging with other humans remotely. For pre-selling, onboarding, and supporting people, it's brilliant.
The first time I ever received a Bonjoro video (from Pat Flynn), I was blown away. I knew there and then I'd have to use it one day. Well, now I have, and I've started using it to welcome new subscribers to Office Anywhere.
So now if you download my free guide below, you'll receive a personal welcome message from me in a video. That way you'll know I'm human and that I actually give a crap about you.
Like Matt (and I suspect some of you), I've used lots of different tools to engage with colleagues, prospects and clients – including video, chat, project management and shared digital workspaces. Hell, I used to burn CDs and DVDs and send them to prospects.
Video and voice cut through the obstacles of context, tone, grammar, structure, and all the other things that make writing so difficult. When delivered in a structure, integrated way, it's a game-changer. That's Bonjoro.
But today we're here to learn from Matt (Papa Bear, as he's known), through his expertise on building remote teams, injecting fun into business, and living and working on the terms we human require to thrive. I think you're going to love it.
If you have any stories you'd like to share about your own remote work experience, or you'd like to appear on the Office Anywhere Podcast, write to me.
Click the play button above and enjoy.

Fast-Forward
[stp_timestamps ref="100″]
More on Matt Barnett & Bonjoro
https://www.bonjoro.com/
Bonjoro on Twitter
Bonjoro on Facebook
Matt on LinkedIn
Other Useful Posts
How a pandemic is crushing old beliefs and our irrational fears of a better life.
Working from home might save your life (and not just because of Coronavirus).
How Working from Home Helped me Connect with my Kids
With these tools, you can work from almost anywhere.
What it really means to live on your terms.
Affiliate Notice: If I recommend something to you (e.g. a book, software, a physical product, etc.), it's because I've bought it, used it and benefited from it. Yes, I might get a small affiliate commission if you buy it (as an Amazon Associate I earn from qualifying purchases), but it won't cost you any extra. Besides, you needn't buy it through me, and if you don't think it'll help you, then don't buy it from anywhere.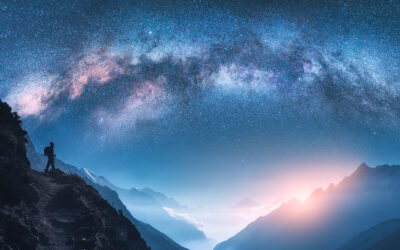 Yesterday, a giant in my life called up to offer his final farewell. Today, he married his true love, Aurelia, before entering palliative care. He's only 64, he's athletic, and he's stronger than most 30-year-olds. But when cancer takes hold, it doesn't care. Jonathon...
Are you working from home?
Be productive, valued & happy – from anywhere.