What I'm Focused on Right Now
Updated August 23rd, 2020
Over the last four years, I've published a blog post at least once a fortnight – but more often than not, every week. And for more than two years, that's also included a podcast episode.
For someone who's already stretched with client work, it's been tough maintaining this commitment, but I feel the work matters and so the effort is warranted.
Recently, I sought some help – not easy for someone like me who remains convinced he can do 'everything'. Keisha has been extremely helpful in putting together various assets like social media posts, podcast timestamps, and those cute little Headliner videos you might have seen.
Lately, I've had a ball interviewing some wonderful, clever, entertaining people for the podcast. I've also managed to capture some snippets of these conversation on video. This is something I want to do a lot more of, along with more personal in-car and in-studio videos from me.
So here's what I'm focused on right now:
Finishing my next course, Remote Work Academy
Writing and talking more about the value of purpose
Recording more videos – thanks to newest team member, Sergiu in Romania
Creating new trail guides on topics learned over the last 35 years on subjects like:

Working from anywhere
Making tough decisions
Finding the right side projects
Turning your existing skills into revenue
Getting out of debt
Becoming your kid's hero
Creating more high-quality work with less stress
Thanks for checking this out, and as always, write to me any time.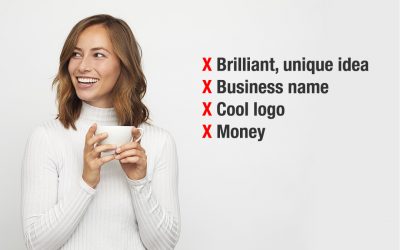 [fusebox_track_player url="https://www.buzzsprout.com/1079927/5461972-what-are-the-first-steps-to-starting-a-side-business-ep-115.mp3?blob_id=22247092&download=true" title="What are the first steps to starting a side-business? - EP 115" social_linkedin="true"...