What I'm Focused on Right Now
For more than four years, I've published a blog post at least once a fortnight – but more often than not, every week. And for more than two years, that's also included a podcast episode.
For someone who's already stretched with client work, it's been tough maintaining this commitment, but I felt the work mattered and so the effort was warranted.
***
Not long after my friend, Jon, entered palliative care, I decided to take stock of where I was spending my time. I wanted to devote more energy to my son, Tommy, plus I wanted to pick up my camera again and spend more time in nature. 
Since I began blogging in late 2015, I've focused on issues around midlife reinvention, remote work, and finding your path to the work – and a life – that's right for you. These issues remain important, although I don't need to beat my drum about remote work anymore, thanks to the recent global experiment.
So here's what I'm focused on right now:
After giving the idea a few months to percolate, I've conceded, very willingly, that I am indeed a photographer. In fact, I have been since I was 16; I've just denied it for the last 20 years.
My new website is ready: peterfritzphoto.com.
My physical and mental health continues to improve thanks to my decision to re-engage with my most fervent passion outside of family – landscape photography.
I've started filming videos about photography (with a tiny bit of 'life advice' thrown in). I plan to get much better at it. Take a look here.
Thanks for checking this out, and as always, write to me any time.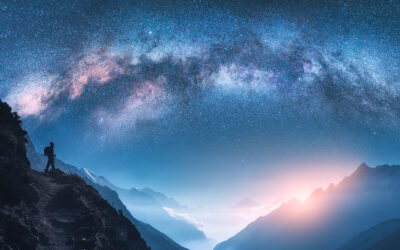 Yesterday, a giant in my life called up to offer his final farewell. Today, he married his true love, Aurelia, before entering palliative care. He's only 64, he's athletic, and he's stronger than most 30-year-olds. But when cancer takes hold, it doesn't care. Jonathon...