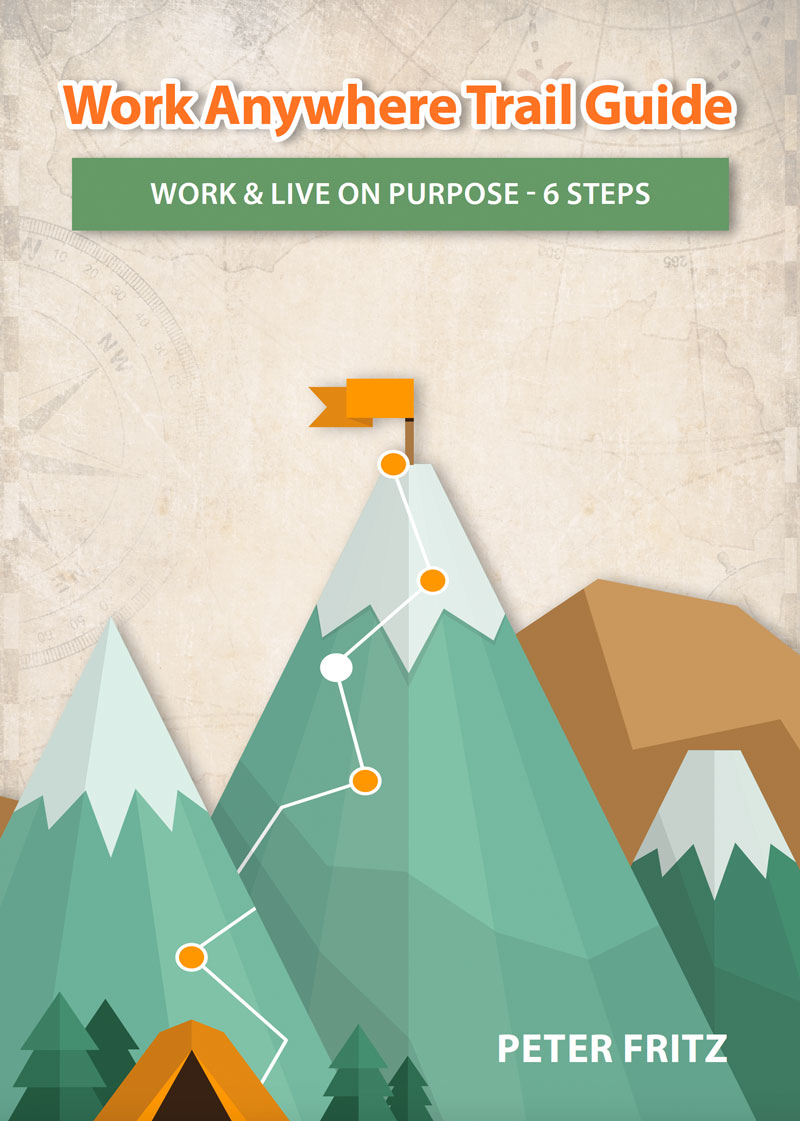 Click the button below to download your Work Anywhere Trail Guide, containing the 6 steps to working and living on purpose.
This guide has the potential to change your life. Read it, make notes and then do something. Life's short, you know.
If you have questions, I'm here to help.
Are you working from home for the first time? For many of you, this might be an unsettling experience – for others, a liberating one.
I've done it for over 20 years, and it remains the best work/life decision I ever made. But maybe the decision was made for you.
My intro course, Escape the Office Game Plan teaches the first and most critical step towards living and working on your terms – convincing your boss to let you work from home. Almost overnight, though, the COVID-19 pandemic upped the urgency, leading many of us to work from home under the direction of our employers.
Right now, you might be wondering how to do this. What tools can you use to be accountable and productive? How should you set up your home office or workspace? What about distractions, breaks, or worse, working far more than you should? And what opportunities does this new freedom present?
This is what Remote Work Academy is about. In it, I lead you through the five waypoints you'll pass on the ascent towards your own mountain peak of working and living on your terms. Each of these waypoints is significant in its own way, and when tackled correctly, enhances your life in exciting and rewarding ways.
Because you're here, you'll get first-in-line access to Remote Work Academy when it launches in July 2020 for 60% off the $99 launch price.
If you want to be productive, valued and happy no matter where you work, this course is a proven path to get there. It also comes with a 60-day money-back guarantee, so there's no risk.
When the course launches, this discount link will no longer exist, so it would pay to register sooner than later. I hope to see you inside.