[fusebox_track_player url="https://www.buzzsprout.com/1079927/3994952-108-michael-yardney-methods-mindset-masterstrokes-of-a-40-yr-investor.mp3?blob_id=15405224&download=true" title="Michael Yardney – Methods, Mindset and Masterstrokes of a 40-Yr Investor" social_linkedin="true" social_email="true" ]
I've done a lot of things wrong in my 52 years, but for the last four decades, I've known (and practised) one immutable law: that the shortest path to mastery is emulation. 
At 12, I began to study (and copy) the work of great photographers. At 16, I added writers and journalists, and at 18, I picked up my first real-life mentor – an entrepreneur, designer and photographer named Joe. His hillside home was a feast for the senses, with elevated east-facing floor-to-ceiling views across native bushland, a pool surrounded by a massive aviary, and a tennis court at the end of a pretty, meandering pathway.
Inside, a mother-of-pearl feature wall glowed, while a massive corner fireplace and Wassily chairs communicated scale and style in hushed tones. Adjoining the home sat an L-shaped pink marble garage housing his black Ferrari and white Range Rover. It was enough to give this young man a fire in his belly that lasted decades.
Joe taught me the importance of emulating the greats until my own style and voice developed. He also instilled in me a belief that his lifestyle was easily attainable for someone like me.
Others mentors followed, like Phil, the sales manager at the Heidelberg Honda dealership, who showed me how to sell with integrity. And Peter, the dealer principal who backed their 'honour your promises' mantra with his cheque book.
In October 1997, I joined the company I work with today, and for the last 23 years, I've benefited from the wisdom and example set by its co-founder, Ken. Although he's now semi-retired (he serves as the company's board chairman), we still meet regularly to share stories, ideas and experiences.
Of course, any discussion around mentorship and wisdom isn't complete without mentioning my dad. Were it not for this life-long mentor, I wouldn't have looked for the others. Having suffered at the hands of an abusive parent, my dad's childhood left a dark stain, and it's a miracle he became such an amazing dad. He always believed in me, and he encouraged me to stick my hand up, seek answers, and dig deeper. Our fireside chats, camping adventures and weekends spent working on projects together all carried the same messages:
Anything can be learned
Every problem has a solution
Think outside the box
If anyone can do this, you can
Give it a go – you've nothing to lose by trying
In my twenties and thirties, my ignorance and ego sent me down a few wrong paths, forcing painful life lessons and the inevitable course corrections. Like a lot of young men, I wanted all the credit for my successes. But more than that, I didn't want to own (or understand the reasons for) my failures. So for a while, I resisted asking for help.
After turning 40, I realised I wouldn't live long enough to make all my own mistakes, and so I sought help again. When it dawns on us that experience can neither be rushed nor faked, we can either choose to wing it (most people), or we can pay for it. And if we decide to shoot for the next level, then we're going to need a coach.
When I lost everything I'd worked so hard to build, I knew I had to get my head and my money sorted. One was suffering a midlife crisis and the other was $140k in debt.
Well, when the student is ready, the teacher appears, and once I decided to own my problems, I found mine.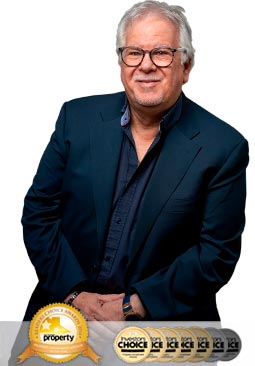 So it's a tremendous privilege for me to introduce one of my most important coaches and mentors. His name is Michael Yardney, and although he's Australia's most respected real estate investment advisor, his name mightn't ring a bell if you're reading this from the US, Canada, the UK, or one of the other 157 countries reading this blog. If that's the case, I recommend listening to this week's podcast.
I actually wrote about Michael around this time two years ago at Midlife Tribe, where he shared his wisdom on the challenges many midlifers face. This time, I've recorded our conversation so you can get a much better feel for who he is and why his advice matters – especially on the subject of wealth creation.
In today's information-saturated world, it can be overwhelming knowing what's important and what isn't. The Internet is awash with self-proclaimed experts selling regurgitated tips and strategies, but with no track record to back up their claims.
Michael is not one of these people. In fact, his views often run counter to popular beliefs, but his success as an investor, advisor and coach has stood the test of time, and his opinions are sought after by investors and the media alike. Indeed, he recently interviewed famed investor and author of Rich Dad Poor Dad, Robert Kiyosaki, and he wasn't afraid to contest some of Robert's long-held views.
I hope you enjoy my conversation with Michael.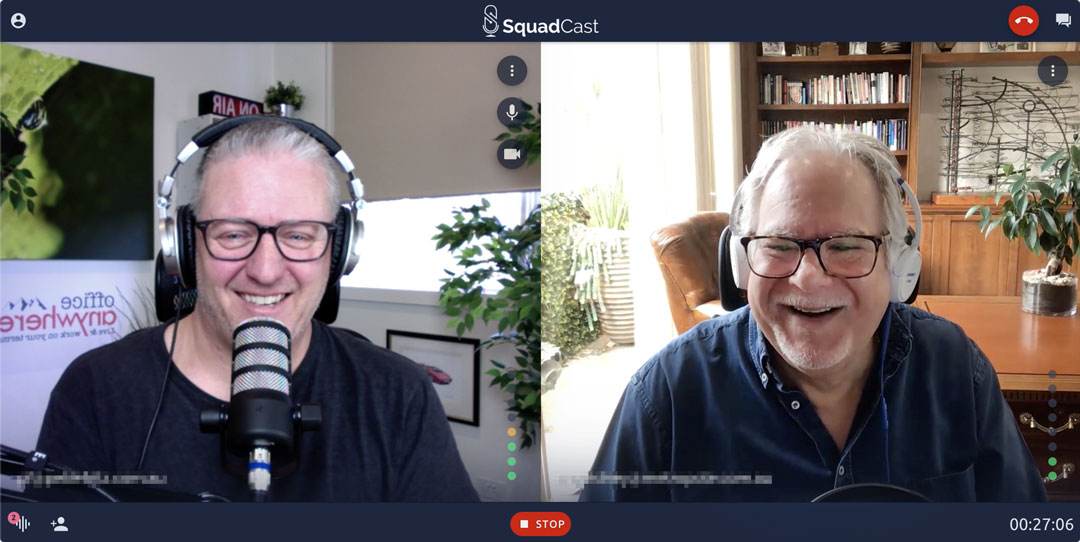 Links from this Episode
Michael's Books
Michael's Podcast
Metropole Property Strategists
Property Update Newsletter
Facebook
Twitter
LinkedIn
Instagram
YouTube
.
Jump Ahead to Topics
[ftp_timestamps ref="108″]
.
Other Recent Posts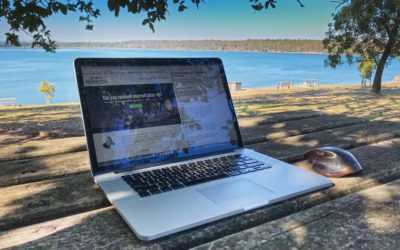 [smart_track_player url="http://traffic.libsyn.com/midlifetribe/My_Typical_Day_as_Remote_Worker_-_068.mp3" background="#f2f2f2" social_gplus="false" social_linkedin="true" social_email="true" ] I value working from home more than money, prestige or a fancy job title....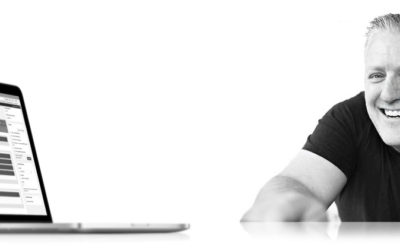 [smart_track_player url="http://traffic.libsyn.com/midlifetribe/Why_I_work_from_home_-_065.mp3" background="#f2f2f2" social_gplus="false" social_linkedin="true" social_email="true" ] My corporate life began in 1984 at the age of sixteen. Standing at the corner of...
Affiliate Notice: If I recommend something to you (e.g. a book, software, a physical product, etc.), it's because I've bought it, used it and benefited from it. Yes, I might get a small affiliate commission if you buy it (as an Amazon Associate I earn from qualifying purchases), but it won't cost you any extra. Besides, you needn't buy it through me, and if you don't think it'll help you, then don't buy it from anywhere. 
Are you working from home?
Be productive, valued & happy – anywhere.