[smart_track_player url="http://traffic.libsyn.com/midlifetribe/I_need_a_kick_up_the_ass_-_092.mp3″ background="#f2f2f2″ social_gplus="false" social_linkedin="true" social_email="true" ]
I once read that smart people experience depression more than dumb people. And that someone with a simple goal succeeds faster than someone with many.
When I look at the backstories of those I admire, some are insanely clever, no doubt – but many are just driven. They're focused. Anthony Robbins says, 'success is progress'. The people I know who've made it in this world are avid proponents of consistent, incremental effort.
With the things that have gone well in my own life, self-belief and forward motion feature strongly. When I was younger, I also had ignorance and arrogance on my side. I didn't know what I couldn't do, therefore I could do anything. That's how I got published in my favourite magazine at 16. It's how I became the youngest motoring magazine photographer in the country; and how I got my first cover at 18. It's how I bought five houses in a few years and learned to renovate and develop at the same time.
But winning streaks don't last. Every bull market has a bear. And every longterm success story includes missteps and hard knocks. Initially, after a few of these setbacks, what happens to many of us is we begin to doubt ourselves. We second-guess everything, and imposter syndrome takes hold. Fear masquerades as perfectionism.
This is where I found myself a few weeks back. I hadn't experienced any recent failures so I couldn't understand why I felt so disheartened.
But then I tallied up the events of the year, and it was obvious why I'd found myself in a room with no obvious exits.
A year to remember. A year to forget.
It began with a breach of trust from someone I'd known for years, followed by months of uncertainty and a tonne of conflicting ideas on the best way forward. Then, just for fun:
I lost two clients who I thought were friends, but in hindsight, I'm now pleased to be rid of.
My wife scared the hell out of my son and me when she collapsed in the hallway during her miscarriage.
My eldest daughter had an ambulance ride thanks to a severe nut allergy one week before a hike through peanut-riddled Vietnam – in the middle of a global EpiPen shortage.
Both my parents suffered severe health scares – including cancer. After treatment, both are now fine.
My father-in-law has prostate cancer and is awaiting treatment. Meanwhile, not wanting to be outdone, my mother-in-law had a heart attack.
One of my favourite clients landed in the hospital with a condition which had almost killed him six years earlier. Overnight, and smack-bang in the middle of a crucial tender, he became unresponsive. I had to step in and help at a time when I was already flat out. Cue the sleep deprivation.
After nearly three years building something I believed in, I had to accept that it would never be sustainable. MidlifeTribe.com was something I had to do. But it's also something I had to stop doing. I'm glad I created it, and I'm happy it will stay on the Internet for a while to come. But for now at least, it stands as an archive; not an ongoing project.
So after a litany of 'challenges' (positive-speak for 'big fu*king problems'), I recently found myself pondering my next move.
The Missing Ingredient
I consider this website you're reading to be my most important project. It's important because it seeks to address a critical element in all our lives – how we work.
I say it's critical because once you gain control – not absolute control – but some control over how, where and when you work, life changes for you. It brings freedom, purpose and meaning into your life – some of it directly, and some due to the space it creates to allow those things to manifest.
We all have our problems, and it's natural to feel lost sometimes, but I think much of that feeling stems from the absence of these three elements. The funny thing is, the information we need to make our lives amazing is available to all of us. If we don't know what to do, we can find the answers. Thank Google, YouTube and books for that. Thank blogs, how-to sites and thought-leaders. It's all out there and most of it is free.
Over the years, I've attended dozens of conferences, listened to thousands of hours of tapes (remember those?), CDs and podcasts, and I've read enough books to choke a donkey. Brilliant practitioners have mentored me, and I've paid for the counsel of respected business leaders.
And yet, it's not enough. The problem it seems isn't a lack of information, but a lack of J.D.I. (Just do it!).
Which brings us neatly to my ass, and the kicking it's about to get. I've realised the one thing I lack in my business is someone to keep me accountable. Because I'm a self-starter, because I have vision, motivation and a strong work ethic, I've never thought I needed someone. 
The thing is, I already work 10+ hours a day. And apart from two hours around dawn that are mine, client work always comes first. So when it's 7:00 pm and I'm tired, it's easy to postpone a task that could push my life forward. The blog post I need to write, the course module I'm building, the book I should read, the worksheet I downloaded; I can always do it tomorrow. How easily those words trip off the tongue… "It can wait till tomorrow."
Taking action was easy when I was a kid. When you're 12 and saving for your first motorbike, it's easy to stay on your game because the goal is all you can think about. But when you're 27, or 38 or 53, you have dozens of things to think about, and many of them suck. So postponing something that'll be good for you in a year's time is really easy to do. Trouble is, we all know how fast a year goes.
So instead of succumbing to the comfort of 'tomorrow' for another year, I decided to hire a man to kick my ass a little. Maybe even a lot.
Matthew Kimberley is a close friend of Laura Belgray (my copywriting idol), and he's going to hold me to account for a whole year. And I couldn't be happier about it. In fact, as soon as I made the decision to work with Matthew, I wrote to Laura to thank her. And it isn't the first time she's grabbed me by the shoulders, yanked me to the left and said, "This way, young man." She's good like that; every one of her recommendations has been first-rate. This one might well be her best.
Stay True and Fly Straight
I'm a reasonably intelligent person, so it stands to reason that depression comes naturally. The truth is, I think too much, and I want everything to be perfect, which of course it never will be. So for me at least, accountability might be the missing link. I don't need to know more, and I don't need to do more, I just need to do more consistently.
Instead of trying to do everything on my own, I now have a wingman to keep me flying straight. And since my goal is a simple one – to tell Matthew what I'm about to do and then prove each week that I've done it – I think it's going to be a stellar year.
If you're at a point where you know what to do, how to do it and why to do it, but just can't seem to do it, maybe it's time you found someone to kick your ass, too.
In a world where the best strategies seem to be 'secrets', and experts multiply like rabbits in a Viagra lab; maybe what you need isn't more tactics from another self-proclaimed guru. Maybe all you need is a regular meeting with someone you're afraid to disappoint.
I'll let you know how my ass feels in a few months time.
.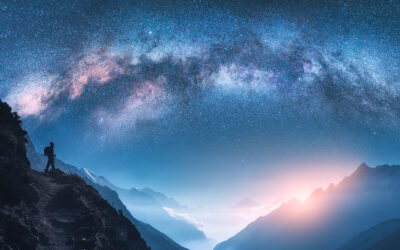 Yesterday, a giant in my life called up to offer his final farewell. Today, he married his true love, Aurelia, before entering palliative care. He's only 64, he's athletic, and he's stronger than most 30-year-olds. But when cancer takes hold, it doesn't care. Jonathon...