[smart_track_player url="http://traffic.libsyn.com/midlifetribe/Remote_workers_are_good_for_business_-_090.mp3″ background="#f2f2f2″ social_gplus="false" social_linkedin="true" social_email="true" ]
Since I was a kid, I've been an ambitious little bastard. At eight, I started my own business. Two, actually. One was designing, making and selling letter openers carved from six-inch nails. The other involved collecting and reselling golf balls from outside the boundary fence of the local course, just three houses away. I'd sell the best ones for big profits to golfers on the course (risking abuse and demands to return 'their' ball); or 'in bulk' to the pro shop at the top of the hill.
My need to excel (and make lots of money if I could), carried through the rest of my childhood and most of my adulthood. Getting an 'A' was fine, but what I really wanted was A-pluses across the board. If I wasn't the best, I wanted to be the fastest, the youngest or the least qualified to achieve whatever was in my sights.
That said, I wasn't afraid to walk away from something if it didn't match my long game, and leaving halfway through year-11 (and halfway through a class) is one of many torched bridges in my backstory.
And so I'm surprised it took so long to realise what my long game actually is. Not my academic, career or business long game, but my 'life' one. My real long game.
It wasn't until I came through a midlife crisis that I realised what it was.
The long game for me is working and living on my terms in every part of my life where I have agency over the inputs; and if I don't have agency, re-engineering things so that I do.
Simple, right?
But what does the long game have to do with the title of this article? Glad you asked because the answer is, everything.
You know what it's like when you go on an extended holiday – the kind where you unwind enough to start behaving like a human again? By the second or third week, you start questioning things you value; beliefs you hold and habits you employ. I do this all the time. Come to think of it, I've done it for decades.
On holidays like that – especially if it's somewhere idyllic where the pace is slower, the climate warmer and the pleasures simpler – I'm always asking, "Why aren't I getting more of this?" In other words, what am I doing that's preventing me from living the life of my dreams? Okay, that came off like a mantra from an MLM company, but it doesn't mean the question is invalid. In fact, you might argue it's THE question. Because unless you've found a way to live for 300 years without looking like Tommy Lee Jones for the last 200, you need to realise something:
You're only here for a short time, so you'd better make this life of yours count!
You can follow the scripts of others (big corporations, advertisers, FOMO, the Joneses, your parents, other school mums, etc.) or you can ignore the chatter and write your own. We might be born into the matrix, but staying here is a choice.
Here's my point. An employment arrangement is a mutual exchange of value. As a worker, I produce an output that my employer leverages to create revenue. In exchange for that output, they pay me some money. Notwithstanding moral, legal or operational imperatives, it should make no difference how or from where I produce that output. If my longterm objective is to lead a fulfiling and purpose-driven life, and the business's goal is to be profitable and growing, then it's in both our interests to help each other meet those ends.
It's a mutual exchange – not a servant/master arrangement.
If I want to draw a good income from my employer, then I owe it to them to be productive, accountable and responsible. Likewise, if my employer wants a valuable contributor to their business, they owe it to me to facilitate an environment where I'm most able to deliver that.
The Numbers Supporting Remote Workers
The statistics are in and the proof is irrefutable; enabling remote workers is a game-changer for business.
We already know it's a life-changer for workers; that it makes them happier, less stressed, more productive and more loyal – all of which is great for business. What isn't so obvious, though, it how it rocks your boss's world, too. The impact on their business is positive and measurable. In fact, remote work ticks so many boxes, the only two reasons why its ascent amongst suitable roles isn't happening faster are:
A lack of awareness of the benefits
Reluctance to accept change, despite the evidence supporting it
The information below is drawn from thousands of data points and thousands of hours of research. Treat it like a buffet and reference what you need. As you build your case for workplace change, augment it with materials that cannot be refuted, like the research outlined here.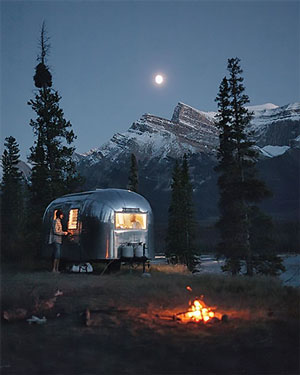 If you're planning to pitch your boss on letting you work from home (or from a campsite in Saskatchewan), what you need is hard data and a compelling story. These stats, thanks mostly to the amazing work of Global Workplace Analytics, will help you dispel assumptions and get things moving.
Most people will spend more time planning a holiday than their finances or their work/life situation. Changing how you work may be the biggest thing you can do for yourself, your family, and your employer. Take the time to understand why this is good for everyone, then start planning your escape.
"Today's workplace is no longer one place. It is many places both within and outside the office."

Kay Sargent – senior principal and director of HOK's WorkPlace practise.
---
Extract from "Coworking: A Corporate Real Estate Perspective" (HOK & Corenet Global)
Large and medium-sized businesses are increasingly embracing workplace flexibility and remote work as strategic advantages that help them:
Attract and retain talent: 73% of organizational leaders are concerned about the availability of skilled labor. (1)
Increase employee engagement: 70% of employees who are allowed to work away from the office sometimes or always are highly engaged and highly satisfied, compared to just 30% who are not given the option. (2)
Reduce absenteeism and presenteeism: A typical business loses 78 person-years of productivity annually for every 1,000 employees due to absenteeism and presenteeism (coming to work despite illness, injury or other distress). Credit Suisse found that flexible work reduced absenteeism by 30%. (3)
Improve innovation: 78% of large companies believe it is important to collaborate with entrepreneurs to drive innovation. (4)
Reduce work-life conflict: Nine in 10 employees say the flexibility to balance work and life issues is important (36%) or very important (55%) to their job satisfaction. Global research by Brigham Young University showed that employees with the option to work remotely worked an average of 19 more hours each week before experiencing work-life conflict than those without the option (57 hours versus 38 hours). (5) Another peer-reviewed study provided conclusive evidence that control over where and when people work reduces work-life conflict without introducing life-work conflict. (6)
Reduce employee stress: Stress is the number one employee health risk in every region except the Asia Pacific, where it is second to lack of physical activity. (7) Stress has been called the "health epidemic of the 21st century" by the World Health Organization and is estimated to cost U.S.-based businesses up to $300 billion a year. (8) It has a direct impact on absenteeism, presenteeism, medical costs, turnover, safety and engagement. (9) Research reveals that flexible work policies—specifically the ability to work remotely—significantly reduce employee stress.
*References listed at the end of this post.
---
Remote Working Improves Employee Satisfaction
79% of people want to work from home, and 36% would choose it over a pay raise.
A poll of 1,500 technology professionals revealed that 37% would take a pay cut of 10% if they could work from home.
Gen Y'ers are more difficult to recruit (as reported by 56% of hiring managers) and to retain (as reported by 64% of hiring managers), but they are particularly attracted to flexible work arrangements (ranked as 8 on a 10-point scale for impact on overall job satisfaction).
Remote Working Reduces Attrition
The cost of replacing an employee extends far beyond the recruiting process. It includes separation costs, temporary replacement costs, and lost productivity training costs, and frequently lost customers, co-workers, and corporate intelligence. Studies put the cost as high as 75% of non-exempt person's earnings, and 150- 200% of an exempt person's salary.
61% of employees who do not currently work from home say they are willing to give up some pay in exchange for being allowed to do so.
68% of participants in Shering-Plough Corporation's telework program, which dates back to 1999, say that being able to telework is a factor in their decision to stay with the company.
72% of employers say telework has a high impact on employee retention.
Two-thirds of employees would take another job to ease the commute.
Fewer Unscheduled Absences
78% of employees who call in sick, really aren't. They do so because of family issues, personal needs, and stress.
Telecommuting programs reduce unscheduled absences by 63%.
Telecommuters typically continue to work when they're sick (without infecting others).
Increased Productivity
Best Buy, British Telecom, Dow Chemical and many others show that teleworkers are 35-40% more productive.
Over two-thirds of employers report increased productivity among their telecommuters.
Sun Microsystems' experience suggests that employees spend 60% of the commuting time they save performing work for the company.
AT&T workers work five more hours at home than their office workers.
JD Edwards teleworkers are 20-25% more productive than their office counterparts.
American Express workers produced 43% more than their office-based counterpoints.
Compaq increased productivity 15-45%.
Businesses Save Money
GWA's Telework Savings Calculator shows that if the Americans who hold work-at-home compatible jobs did so just half of the time, U.S. companies could collectively increase their bottom lines between $525 and $665 billion/year as a result of savings in real estate, absenteeism, turnover, and increased productivity. That's between $10,400 and $13,200/employee/year. Full-time telecommuting can save companies between $20,000 and $37,000/employee/year.
Nearly six out of ten employers identify cost savings as a significant benefit to telecommuting.
Alpine Access Remote Agents closed 30% more sales than traditional agents the year before. Customer complaints decreased by 90%. And turnover decreased by 88%.
IBM slashed real estate costs by $50 million through telework.
McKesson's telecommuting program saves $2 million a year.
Nortel estimates that they save $100,000 per employee they don't have to relocate.
Telecommuting equalizes personalities and reduces the potential for discrimination.
Better Meetings and Collaboration
Asynchronous communications allow people to communicate more efficiently.
Web-based meetings are better planned and more apt to stay on message.
Once telework technologies are in place, employees and contractors can work together without regard to logistics. This substantially increases collaboration options.
Expands the Talent Pool
Over 40% of employers are feeling the labor pinch; that will worsen as Boomers retire.
Geography doesn't limit access to available workers.
Employees with geographic, socioeconomic, and cultural diversity can positively impact company culture.
Over 70% of employees report that the ability telecommute will be somewhat to extremely important in choosing their next job.
Telecommuters Keep Working During a Disaster
Federal workers are required to telework to the maximum extent possible for this reason.
Bird flu, terrorism, roadway problems, and weather-related disasters are all issues that can be mitigated with telecommuting.
Three-quarters of teleworkers say they could continue to work in the event of a disaster compared with just 28% on non-teleworkers.
Improved Performance Measurement Systems
Drucker, Six Sigma, and management experts agree that goal setting and performance measurement is key to successful management. For telework to be successful, employees must be measured by what they do, not where or how they do it.
Security Issues
Almost 93% of managers involved in IRS pilot telework program believe there is no problem with data security.
90% of those charged with security in large organizations feel that home-based workers are not a security concern. In fact, they are more concerned with the occasional work that is taken out of the office by traditional employees who lack the training, tools, and technologies that teleworkers receive.
Remote Work Trends as at 2018
From 2015 to 2016, the telecommuter population grew by 11.7%, the largest year over year growth since 2008.
40% more U.S. employers offered flexible workplace options than they did five years ago.
50% of the US workforce holds a job that is compatible with at least partial telework and approximately 20-25% of the workforce teleworks at some frequency.
80% to 90% of the US workforce says they would like to telework at least part-time.
Fortune 1000 companies around the globe are entirely revamping their space around the fact that employees are already mobile. Studies repeatedly show they are not at their desk 50-60% of the time.
Relative to the total population, a disproportionate share of employees in the following occupations telecommute (in order of largest disproportion to smallest):

Military
Computer and Mathematical
Arts, Design, Entertainment, Sports, and Media Occupations
Farming, Fishing, and Forestry
Life, Physical, and Social Science Occupations
Legal Occupations
Community and Social Service Occupations
Architecture and Engineering Occupations
Business and Financial
References in "Coworking: A Corporate Real Estate Perspective" (HOK & Corenet Global)
(1) PwC. (2015). Annual global CEO survey. 
(2) Steelcase. (2016). Steelcase global report: Engagement and the global workplace.
(3) IFMA Foundation. (2011). Work on the move: Driving strategy and change in workplaces.
(4) Accenture. (2015). Harnessing the power of entrepreneurs to open innovation.
(5) Erickson, J. J., Ferris, M., Hill, J. E., & Holmes, E.K. (2010). Workplace flexibility, work hours, and work-life conflict: Finding an extra day or two. Journal of Family Psychology, Vol. 24, 349-358.
(6) Casper, L. M., Davis, K. D., Fan, W., Hammer, L. B., Hanson, G. C., Kelly, E. L., … Okechukwu, C. (2014). Changing work and work-family conflict: Evidence from the work, family, and health network. American Sociological Review, Vol. 79(3), 485-516.
(7) Willis Towers Watson. (2016). Employee health and business success: Making the connections and taking action.
(8) Martin, J. (2012, August 2). Stress at work is bunk for business. 
(9) World Economic Forum. (2013, January). The Workplace Wellness Alliance, making the right investment: Employee health and the power of metrics.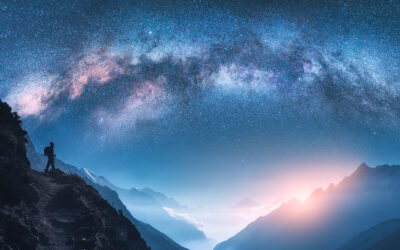 Yesterday, a giant in my life called up to offer his final farewell. Today, he married his true love, Aurelia, before entering palliative care. He's only 64, he's athletic, and he's stronger than most 30-year-olds. But when cancer takes hold, it doesn't care. Jonathon...