[fusebox_track_player url="https://www.buzzsprout.com/1079927/4512107-mary-rogers-on-midlife-failure-and-changing-your-mind-ep-111.mp3?blob_id=17722457&download=true" title="Mary Rogers on midlife, failure, and changing your mind. EP 111″ social_linkedin="true" social_email="true" ]
When you hit midlife, a buffet of delightful issues awaits – ranging from identity questions, mortality wake-up calls ("Crap, I feel old today…"), and relationship challenges, right through to the archetypal midlife crisis.
However, midlife is a time for unburdening, for reinvention and authenticity. It's a time to stop caring what others think of you (and really meaning it), to start pursuing long-held desires armed with the wisdom and experience only a midlifer can wield.
If you've listened to my podcast for a while, you'll know I used to talk and write a lot about midlife. If you're new here, just go to midlifetribe.com and you'll see what I mean. The site remains, but I do all my writing here, now.
Today, you'll hear from one of the smartest and nicest midlifers I've ever met, in the longest podcast interview I've ever conducted – a whopping 2 hrs & 32 minutes! Mary's actually responsible for the most enjoyable podcast I've ever done – not as the host, but as a guest on her show, the Experience 50 Podcast For Midlife, in November 2019. As she said back then, we're kindred spirits – like a brother and sister who've never hugged.
Bullsh*t-Free Advice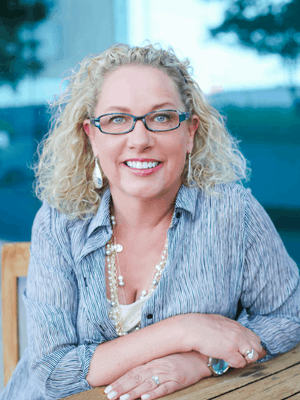 Mary grew up and began her career in Detroit. In her adopted hometown of Traverse City, Michigan, she's still called Mary In The Morning, from her past morning radio talk show.
She's owned (and sold) her own businesses, managed and led non-profits, served on boards of directors, consulted start-up and growing businesses and generally been the advice-doling, out front person – the podium and microphone type.
Today, she mentors midlifers around the world, writes her blog, provides small business consulting, helps regular folk start podcasts (or talk them out of it), and writes an opinion column in her local paper.
She's been married twice, has survived breast cancer, and she lost both parents when she was in her early thirties. So, a survivor, then. She lives just a block from Lake Michigan, treasures her empty nest, and pledges every day to make somebody else's life suck, just a little bit less.
One thing I love about Mary is the straight-talking tough love she dispenses. She's honest, self-deprecating, and unvarnished with her views. And she wields her bullshit detector like she's had it since age, five.
She also happens to be a pro-level empath when it comes to crises of the midlife kind, with people queuing up to buy her mentoring sessions. Here's an extract from a recent client testimonial:
"My discussion with Mary was like having a heart-to-heart conversation with a dear friend…. (she) helped me to dissect my issues, find the blessings, and then challenged me to make some hard decisions. She used common sense along with her extensive business expertise to quickly sum up the situation. Then she made several great suggestions on how I might most effectively proceed. I was able to end the conversation with a new perspective, some action items and a new friend."
The Tim Ferriss Element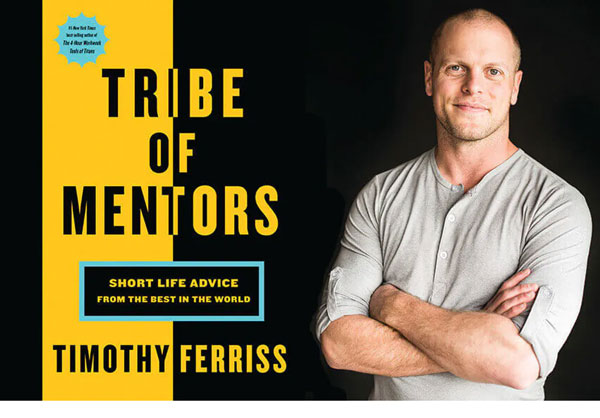 Mary and I both love Tim Ferriss. We've read his books, and we appreciate his deeply analytical but practical approach to philosophy and life-hacking. And personally, if I could be anyone besides me, I'd choose to be Tim. Or James Bond – not the super camp Roger Moore one – the Daniel Craig one.
Anyway, Mary came up with a clever idea a few weeks ago, which we decided to test out on the podcast. As a pair of 50+ self-employed entrepreneurial podcasters, ruckus-makers and live-while-you're-alive believers, Mary said, "Let's interview each other! And while we're at it, let's use some of Tim Ferriss's eleven questions from his book, Tribe of Mentors!"
"Bloody brilliant!" I said.
So that's exactly what we did. Well, kind of. As you'll discover, we frequently amble off into other areas until one of us pulls the other back. So picture this conversation like a pair of 'modern elders' in the back seat of your car on a road trip. Or maybe we're close friends of yours just sitting around the lounge room getting slowly hammered over a few choice bottles of wine.
Either way, there's a lot to enjoy in this episode, including:
Becoming a morning radio talk show host with zero experience
Suffering from 'professional boredom'
The genius of talking to yourself
Writing in the morning to stay sane
The effects of childhood experiences and trauma
The truth about arrogance
Why younger people keep apologizing
Getting better at saying 'no', plus saying what you need, then shutting up
Why you can change your mind, and why you should
The importance of knowing when to quit
The future won't be about where you work, but when
Like most people over 50, I've worked with and spoken to thousands of people over the years. In all that time, though, I could probably count on ONE of my sausage-fingered hands, the people I've felt instantly comfortable with like I've known and trusted them for years. Mary is one of those people. She is one of my sausages.
I hope you enjoy this conversation with me and Mary Rogers of Experience 50.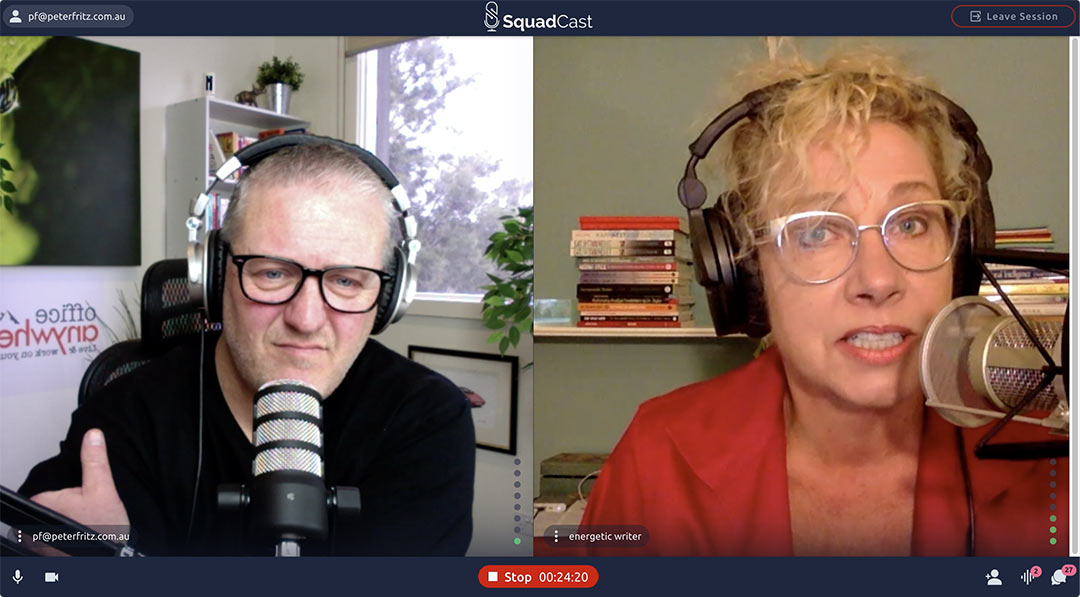 Links from this Episode
FREE Journal Prompts (rather brilliant)
Experience 50 Website
Mary Rogers on Facebook
Mary Rogers on LinkedIn
Mary Rogers on Twitter
Tim Ferriss Books
ACE Questionnaire
.
Jump Ahead to Topics
[ftp_timestamps ref="111″]
.
Other Recent Posts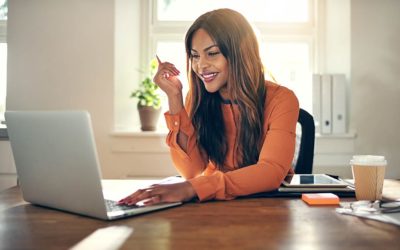 I used to have the best job in the world. I drove, wrote about and photographed cars for a stable of motoring magazines. I hobnobbed with icons of the F1, Touring Car and MotoGP worlds; hung from helicopters in the Aussie Outback, and bathed in the opulence of 5-star...
Affiliate Notice: If I recommend something to you (e.g. a book, software, a physical product, etc.), it's because I've bought it, used it and benefited from it. Yes, I might get a small affiliate commission if you buy it (as an Amazon Associate I earn from qualifying purchases), but it won't cost you any extra. Besides, you needn't buy it through me, and if you don't think it'll help you, then don't buy it from anywhere. 
Are you working from home?
Be productive, valued & happy – anywhere.