[fusebox_track_player url="http://traffic.libsyn.com/midlifetribe/Genecia_Alluora_-_Soul_Rich_Woman.mp3″ background="#f2f2f2″ social_linkedin="true" twitter_username="PeterFritz3″ ]
Back in my teenage years, most of my cohort entertained themselves – and set the pecking order – by belting each other up. I didn't enjoy this very much, so in my last two years at that God-aweful institution, I surrounded myself with a female entourage. They were far far more mature, and less inclined to violence.
Before this, a string of disappointing 'best friends' in junior and senior school cemented a belief that most boys couldn't control their egos, and were prone to random acts of stupidity and self-sabotage (usually via booze, drugs and vandalism).
This proved true time and time again, and over time, I found I got along much better with women in business and in life. I reckon I got some of this from my dad, too.
So I was thoroughly delighted the other day when I got the chance to chat with the gorgeous human dynamo that is Genecia Alluora.

A previous Miss Singapore, co-founder of a successful cafe chain that later sold to a publicly listed company, and more recently, the creator of a hugely successful women's-only business community, Genecia Alluora is a whirlwind of sapphire blue energy.
Her community at soulrichwoman.com, with 200,000 members, teaches female entrepreneurs to 'own and love the f-word': being Fabulous, earning Freedom, gaining Financial Independence, and valuing Family.
So in our conversation, we discussed:
Her battle with bullying and her attempted suicide that almost succeeded
The role her mother played in shaping her views about problems, and the opportunities they present
The huge demand in South East Asia for female business role models and training
What opportunities exist today for taking a traditional business online (vs online ecommerce)
The key principals essential to online success, and the mediums she currently uses
How to build a successful remote team and the tools she relies on to manage hers
The importance of setting the right foundations and the work that follows
Why she does what she does, and her mission for Soul Rich Woman
There's something energising about hanging around successful people. They think differently, they behave differently, and they speak differently. Genecia sits firmly in this group, and I'm happy you get the chance to sit in on our chat, too.
Click the play button above and enjoy my conversation with the irrepressible Genecia Alluora.

Fast-Forward
[stp_timestamps ref="102″]
More on Genecia and Soul Rich Woman
Soul Rich Woman Website
Soul Rich Woman Instagram
Soul Rich Woman LinkedIn
Soul Rich Woman Facebook
Soul Rich Woman Youtube
Soul Rich Woman Pinterest
Soul Rich Woman Twitter
Free Guides from Genecia
Personal Branding Secrets
7 Steps to Delegate 80% of your to-do List
Recommended Tools
Asana
Trello
Google Suite
Skype
Evernote
Other Recent Posts
Why voice messaging beats Slack & Zoom – with Yac CEO, Justin Mitchell
Matt Barnett, and the best remote customer engagement tool in the world – Bonjoro.
How a pandemic is crushing old beliefs and our irrational fears of a better life.
Working from home might save your life (and not just because of Coronavirus).
How Working from Home Helped me Connect with my Kids
Affiliate Notice: If I recommend something to you (e.g. a book, software, a physical product, etc.), it's because I've bought it, used it and benefited from it. Yes, I might get a small affiliate commission if you buy it (as an Amazon Associate I earn from qualifying purchases), but it won't cost you any extra. Besides, you needn't buy it through me, and if you don't think it'll help you, then don't buy it from anywhere.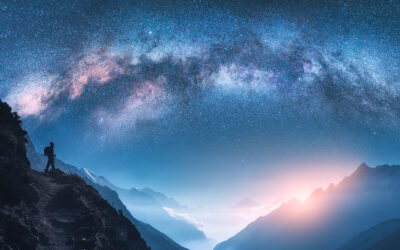 Yesterday, a giant in my life called up to offer his final farewell. Today, he married his true love, Aurelia, before entering palliative care. He's only 64, he's athletic, and he's stronger than most 30-year-olds. But when cancer takes hold, it doesn't care. Jonathon...
Are you working from home?
Be productive, valued & happy – from anywhere.