[fusebox_track_player url="http://traffic.libsyn.com/midlifetribe/Rob_Rawson_-_Founder_of_Time_Doctor.mp3″ background="#f2f2f2″ social_linkedin="true" twitter_username="PeterFritz3″ ]
I that hope you, your family, and those you care for are safe and well. As Seth Godin, says, "Where in for a slog, but there will be an end to the slog."
***
I couple of weeks ago, I chatted with a man who knows all about long slogs. Rob Rawson, the CEO of Time Doctor, is a man I relate to on many levels, and for the intellectuals, nerds, altruists and introverts reading this, I think you will, too.
Rob's early story reads like many. He studied for, and entered a profession where there was insufficient passion to hold him – in his case, medicine. He had, as Michael Gerber calls it, an Entrepreneurial seizure. And true to most journeys, it took time (and a couple of failures) for him to learn how to do business in a way that worked for him. A self-described introvert, Rob found that he hated selling at the coalface, but excelled behind the scenes. Online and software businesses suited him to a T.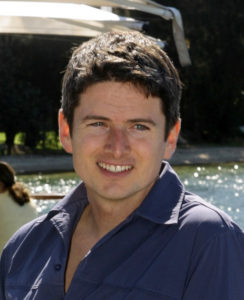 Rob and I hit on a number of valuable topics during our conversation – I highlight a few below – but this, for me, was one of the standouts. So many of us look to mentors, role models and how-to experts to navigate through life. And while there's value in modelling certain strategies, tactics, and even habits, we cant escape the fact that we're all wired differently. We all have different back stories, and as I explained in this post, copying your heroes doesn't work.
At various times I've wanted to be like Seth Godin, Gary Vaynerchuck, Marie Forleo, Steven Pressfield, Chris Guillebeau, Tim Ferriss and James Clear… only to realise that all those slots are already taken. I actually need to be Peter Fritz. Indeed, I'm the only one who can!
Rob Rawson realised this in his own way, as I expect most truly successful people eventually do.
It's like one of my earliest mentors, Charlie 'Tremendous' Jones taught me. He said, "Never read to be smart, read to be simpler and more down to earth. And don't always read to learn, read to unlearn, too."
The way I look at it, consuming content often paralyses us more than it informs us. This, of course, runs counter to what you might think I'm doing here – trying to teach you something. But the principle stands. When you read a book or a blog post, when you listen to a podcast or watch a video, try to pluck just one or two things out of it that might help you, and adapt them to suit.
Like Charlie used to say at his lectures, "Don't take notes based on what I say, takes notes based on what you think as a result of what I say." Doing the latter gives you context, and every success story owes a debt to a combination of knowledge, context and then, persistent action.
Rob offers plenty of practical insights on remote work culture (from both sides of the equation), plus his key principle around recognising and then maximising the opportunities that come our way.
The audio isn't the best in the beginning – I apologise for that – but it improves later in the episode. Click the play button at the top of this page, or skip to a topic using the links below. I hope you enjoy my chat with Rob as much as I did.
I'll see you next week with a couple of very smart women from New Zealand who'll help you cut through the crap and master Instagram.
Till then, here's to working and living on your terms!

Find Rob Rawson & Time Doctor
Time Doctor Website
Running Remote Conference
Tools Mentioned in this Episode
Basecamp
Slack
Zoom
Todoist
Envision
Zapier
Jira
Jump Ahead
[stp_timestamps ref="103″]
Other Recent Posts
Turn your Mess into your Message – Genecia Alluora Leads Asian Businesswomen
Why voice messaging beats Slack & Zoom – with Yac CEO, Justin Mitchell
Matt Barnett, and the best remote customer engagement tool in the world – Bonjoro.
Working from home might save your life (and not just because of Coronavirus).
How Working from Home Helped me Connect with my Kids
Affiliate Notice: If I recommend something to you (e.g. a book, software, a physical product, etc.), it's because I've bought it, used it and benefited from it. Yes, I might get a small affiliate commission if you buy it (as an Amazon Associate I earn from qualifying purchases), but it won't cost you any extra. Besides, you needn't buy it through me, and if you don't think it'll help you, then don't buy it from anywhere.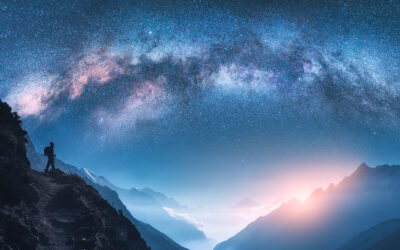 Yesterday, a giant in my life called up to offer his final farewell. Today, he married his true love, Aurelia, before entering palliative care. He's only 64, he's athletic, and he's stronger than most 30-year-olds. But when cancer takes hold, it doesn't care. Jonathon...
Are you working from home?
Be productive, valued & happy – from anywhere.