[fusebox_track_player url="http://traffic.libsyn.com/midlifetribe/Viv_and_Tash_-_Ace_the_Gram.mp3″ background="#f2f2f2″ social_linkedin="true" twitter_username="PeterFritz3″ ]
I hate Instagram. I hate it for the same reason I hate all social media products – because as a user, I am the product. I hate that my viewing behaviour is shoved into an algorithmic sausage machine that spits out a data-filled Bratwurst for advertisers to rent – and worse, that they don't pay me that rent, but rather Facebook (the owner of Instagram).
I also happen to like Instagram. I like it because it's full of landscape images I could never hope to create, and videos of Russian drivers crashing Ladas and Moskvitches. I like that it's given me ringside seats to my teenage daughters' evolving looks – from 'duckface', to 'trout-pout', to 'posing-not-posing'. Sometimes I'll land on a pic of a girl hiking through the mountains, then notice my feed suddenly filled with hot girls in tiny hiking shorts. Thanks, Instagram. (No, really).
So, Instagram is very clever. Almost creepy clever. And that's why I'm especially pleased to introduce you to a couple of girls from the land of the long white cloud, the Hobbit and 60 million sheep. I'll tell you about Viv and Tash of Ace the Gram in a minute.
Frustration and Opportunity
In truth, the biggest reason I hate Instagram isn't so much its ability to turn a 2-minute browse into a 30-minute rabbit hole; it's that I've never figured out how to make it pay. I know the basics, but in terms of growing my audience I've only dabbled, and with obvious results. There was a time when I posted three times a day, and my audience growth reflected that, but it all became too time-consuming and so I stopped. Now I only post once a week at best, and so my audience has shrivelled like it's been in a cold bath for three hours.
The thing is, I never saw much traffic coming to my website from Instagram, anyway, (and for me, this mattered most), so I didn't see much point investing my time there anymore.
But. And this is a big but…1,000,000,000 users a month. That's a lot of human beings, and some of them definitely need what I have to offer.
Some of them need what you have to offer, too. Here are some other sobering stats:
Instagram is the second most popular download off the app store after YouTube
Over 60% use it at least once a day
More than half a billion us Instagram Stories every day
Users spend an average of nearly 30 minutes a day there
200m users visit at least one business profile a day
Half the users are male, and half female
90% of users are outside the U.S.
A third of the most viewed Insta Stories are from businesses
U.S. Marketers spend 69% of their influencer budgets on Instagram
How-to tutorials are the most popular form of Instagram video content
Source: Hootsuite 
Help…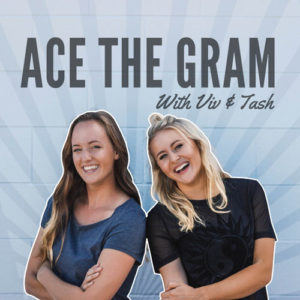 Convinced I couldn't ignore Instagram forever, I decided a few weeks ago to seek professional help and a proper plan, and that's where Viv and Tash came in. Choosing this duo was easy. Just five minutes on their website told me everything I needed to know, including:
They're practitioners, not 'influencers'.
They've proven what they teach within their own businesses, and their clients' businesses.
They talk straight, and they both have fully-functioning bullsh*t-ometers.
So, after signing up for their beginner's workshop (usually conducted in-person but now online thanks to lockdowns), I immediately felt relieved. Here's a pro tip, though. That feeling you get when you click Pay Now for a book, a workshop or a course is dangerous. You feel like the job is 90% done, but it's more like 20%, and that warm feeling soon cools once you're faced with the work that lays ahead.
Thankfully, this was different, since I had to show up on the day or miss the workshop altogether. This is a huge benefit of live training.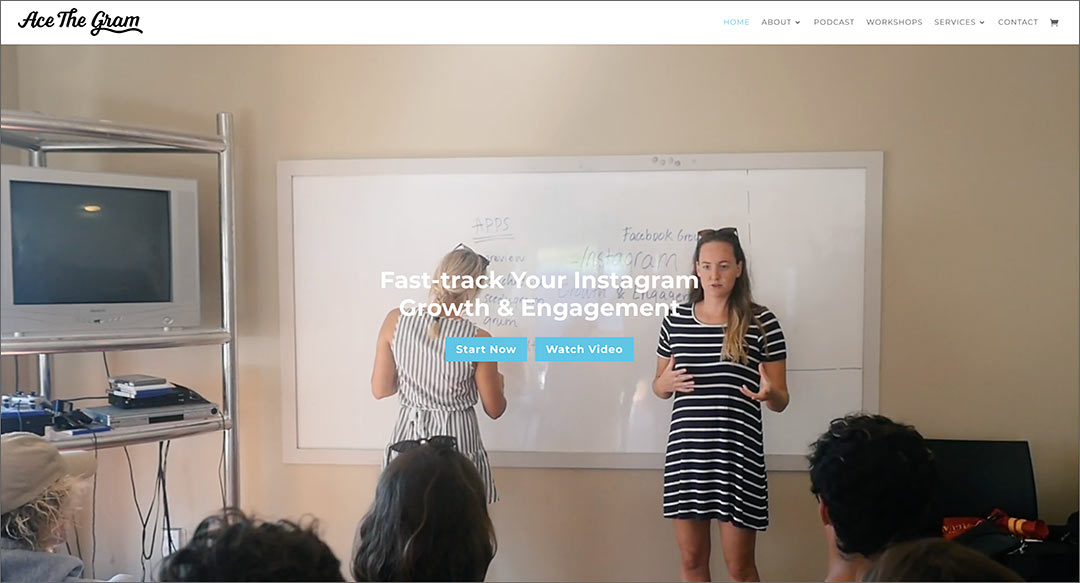 Here's something else that impressed me. Instead of a big build-up, a smattering of substance, and then tonnes of follow-up tasks I'd have to re-motivate myself to complete, they got straight into specifics. First they quizzed us on who we were, who we served, what we offered, and what we needed Instagram to do for us. From there, they tailored what they taught to suit our specific circumstances.
Anyone can teach off a script. Adapting your lessons to suit your audience on the fly is genuine pro-level.
As a schoolboy, my teachers were often frustrated because I asked too many questions. At 52, I'm afraid I'm no different, but when I hit Tash or Viv with a bunch of whys and hows, they were unfazed, answering each in detail and with context.
I could rave about these two for an hour, but a better option is for you to hear their wisdom directly via the podcast, and discover why I was so impressed. If you haven't subscribed to the podcast, do it over on the podcast page.
Now, finally, a plan.
At the time of writing, my Instagram account remains untouched, as more pressing issues have jumped the queue. Demand for interview slots on the podcast, and the production of my next course have soaked up all my available hours. But, thanks to Ace the Gram, I now have a plan – a real one. I know what I have to do, and soon I'll actually do it.
Thankfully, help is on the way. Keisha, my wonderful new assistant, will slowly take over some of these tasks so I can focus on delivering what matters most – helping you to live and work on your terms.
As for you, though, if you really want to master Instagram, Viv and Tash are your gurus. Hit the play button up top, or jump to a topic via the links below.
See you again next week.

PS. I must offer huge thanks to Zach, Rock and Vincent for creating what I believe is the best podcast recording platform in the world – SquadCast. Interviewing remote guests is hard – technically, mentally and operationally. SquadCast delivers an amazing experience for hosts and guests, and is the single biggest reason I started interviewing guests again. If you have a podcast or plan to start one, you need SquadCast.
Matter of fact, I'm chatting with co-founder and CEO, Zach Moreno, right here next week, so tune in!

Learn more about Ace the Gram
Jump Ahead
[ftp_timestamps ref="104″]
Other Recent Posts
This is the future, you have to go remote – Rob Rawson, CEO of Time Doctor
Turn your Mess into your Message – Genecia Alluora Leads Asian Businesswomen
Why voice messaging beats Slack & Zoom – with Yac CEO, Justin Mitchell
Matt Barnett, and the best remote customer engagement tool in the world – Bonjoro.
Working from home might save your life (and not just because of Coronavirus).
How Working from Home Helped me Connect with my Kids
Affiliate Notice: If I recommend something to you (e.g. a book, software, a physical product, etc.), it's because I've bought it, used it and benefited from it. Yes, I might get a small affiliate commission if you buy it (as an Amazon Associate I earn from qualifying purchases), but it won't cost you any extra. Besides, you needn't buy it through me, and if you don't think it'll help you, then don't buy it from anywhere.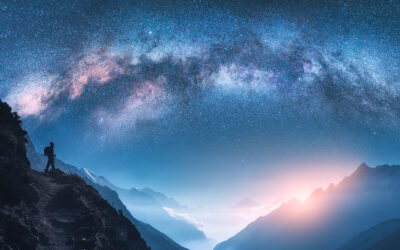 Yesterday, a giant in my life called up to offer his final farewell. Today, he married his true love, Aurelia, before entering palliative care. He's only 64, he's athletic, and he's stronger than most 30-year-olds. But when cancer takes hold, it doesn't care. Jonathon...
Are you working from home?
Be productive, valued & happy – from anywhere.